Per accedere alla nostra cantina ed alla nostra sala degustazioni sarà necessario prendere visione obbligatoriamente dell'INFORMATIVA CLIENTI in relazione al COVID19.
To access our cellar and our tasting room it will be necessary to view the CUSTOMER INFORMATION in relation to the COVID19.
Der Besuch unserer Weinkellerei und unseres Degustationssaals setzt voraus, dass die KUNDENINFORMATIONEN zu COVID-19 zur Kenntnis genommen wurden.
Alpi retiche IGT rosato Impallidito
A wine made from Nebbiolo grapes and the colour cleverly achieved by infusing it with Valtellina Superiore DOCG Grumello. A very fresh wine that releases a bouquet of rose and white flowers. Its freshness makes it a very versatile wine and so can be paired with dishes with ingredients from both the land and sea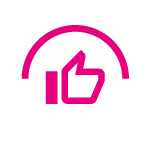 In case of bad weather we have ready solutions to protect your purchase or refund you
Description
Product Details
Data sheet
Grape variety

Nebbiolo

Production area

Berbenno di Valtellina, Sondrio and Chiuro

Yield per hectare

75 quintals

Harvest

First ten days in october

Sugar content

21.5 babo

Alcohol content

14 %

Total acidity

6.37 g/L

Residual sugar

1 g/L

Solids

21.2 g/L

Vinification

In steel tanks without subsequent malolactic fermentation

Ageing

Aged 6 months in steel vats

Color

Soft pink

Nose

Rosehip, raspberry and white flowers

Palate

Harmonic in the mouth with a final persistence of red berries from the undergrowth

Food pairings

Ideal with lake fish, sea fish, shellfish and poultry. Excellent if tasted with pasta and summer vegetables. Excellent as an aperitif

Serving conditions

In medium glasses at 10-12 °C.
Reviews