Per accedere alla nostra cantina ed alla nostra sala degustazioni, sarà necessario prendere visione obbligatoriamente dell'INFORMATIVA CLIENTI in relazione al COVID19.
To access our cellar and our tasting room it will be necessary to view the CUSTOMER INFORMATION in relation to the COVID19.
Der Besuch unserer Weinkellerei und unseres Degustationssaals setzt voraus, dass die KUNDENINFORMATIONEN zu COVID-19 zur Kenntnis genommen wurden.
Alpi retiche IGT rosso Imperfetto
Alberto Marsetti continued the work of a family of wine growers already operating since the early 1900s. The experiences and winemaking knowledge transmitted by his grandfather Angelo and his uncle Antonio aroused great passion and curiosity in Alberto, who in 2015 for the first time manually picked up about 35 quintals of Nebbiolo grape (locally Chiavennasca). The subsequent shriveling in a dedicated fruit larder (fruttaio) for about 120 days, just as in antiquity reduces the yield of the grapes to just over 20 hL of wine. In about 2,500 - 3,000 bottles obtained there are very large and complex bouquets related to dried red fruits. The dry and soft taste make it a wine of great excellence to be combined with very rich dishes of international cuisine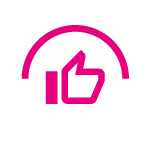 In case of bad weather we have ready solutions to protect your purchase or refund you
Description
Product Details
Data sheet
Grape variety

Nebbiolo (Chiavennasca) 100%

Production area

Sondrio and Berbenno di Valtellina

Yield per hectare

85 quintals

Harvest

First ten days of October exclusively in boxes

Sugar content

24 °babo degrees

Alcohol content

15,5 % vol

Total acidity

5,7 g/L

Residual sugar

Trace

Solids

25 g/L

Vinification

After a 3-4 months drying, the grapes are vinified with a submerged cap fermentation for about 30 days, with subsequent malolactic fermentation

Ageing

24 months in barriques and tonneaux

Color

Garnet with orange reflections. The absence of clarification operations during the vinification could generate a possible turbidity

Nose

Very large bouquet with advanced and complex aromas linked to dried red fruits and cinnamon

Palate

Dry, soft and with velvety tannin compensated by a great freshness

Food pairings

Surprisingly versatile wine due to its beautiful freshness. Excellent with very rich dishes of international cuisine

Serving conditions

To open just before serving and serve in a balloon at 18 °C. Also available in 1,5; 3 and 5 L.
Reviews