MARSETTI ALBERTO'S WINERY
A long family tradition
From his earliest childhood memories, Alberto Marsetti recalls being in the vineyards with his uncle Antonio and his father Andrea. The Marsetti family have always recognised in the Nebbiolo of the Alps (locally known as Chiavennasca) a grape varietal capable of expressing splendour and richness of taste, reflecting the local climate conditions.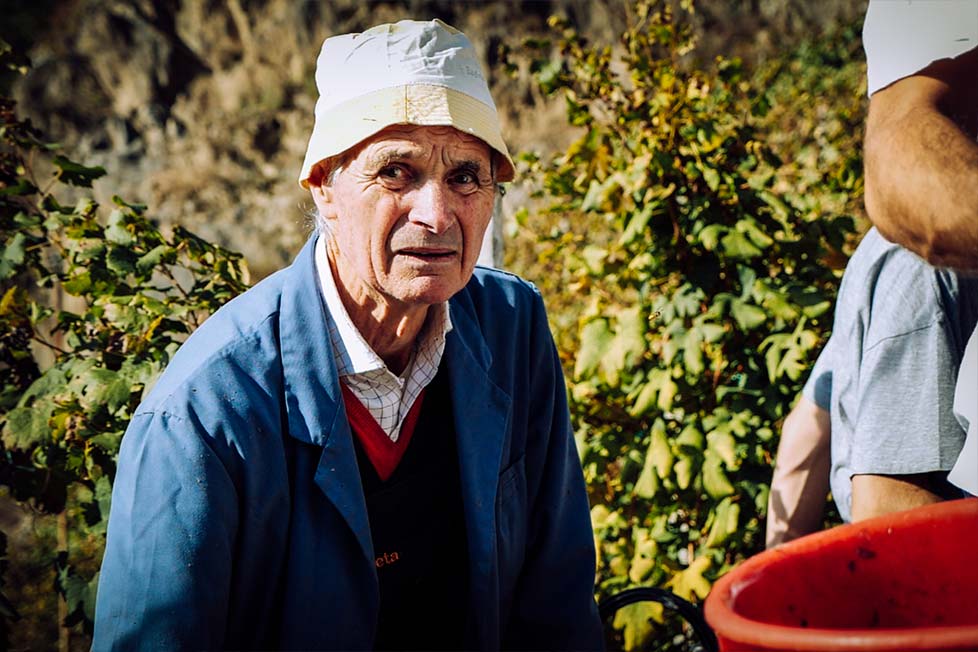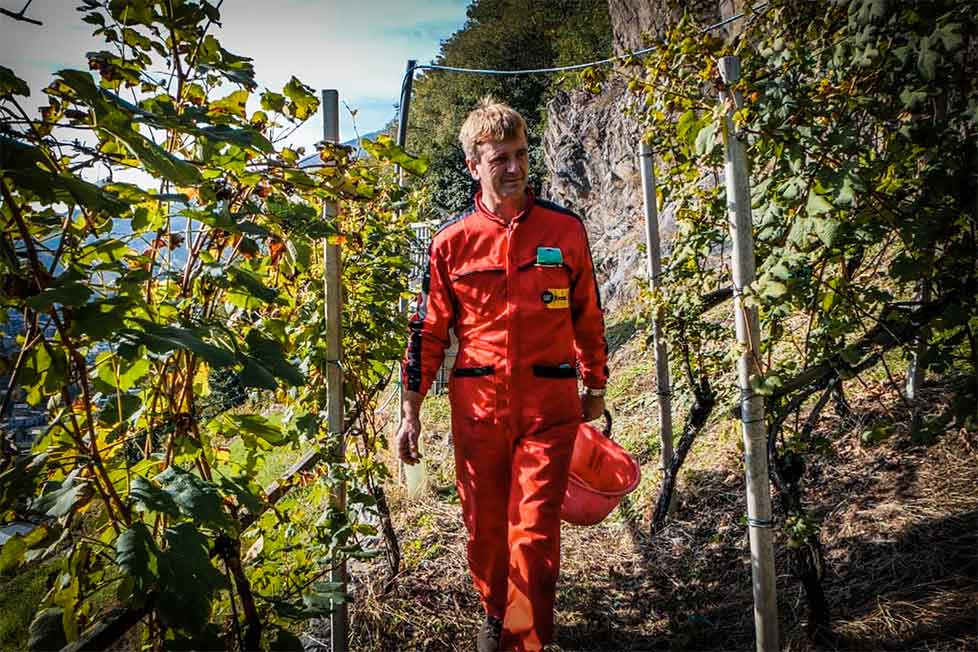 The vineyards
Where the grapes of our wines come from
The vineyard terraces spread across 12 hectares are located in Sondrio and the surrounding area. The sandy soil created by the disintegration of the characteristic stones of the area combine with the valley's southern exposure to produce grapes that achieve the right degree of ripeness and minerality.
The cellar
In the historical "borgo"
The cellar is based in the historical town of Sondrio, a picturesque area with pretty streets and well-tended stone cottages. Here, in Scarpatetti, the meeting place of ancient traditions and modern technology, traditional DOC wines such as Rosso di Valtellina, DOCG wines such as Valtellina Superiore Grumello and Vigna Le Prudenze as well as the precious Sfursat di Valtellina are available for tasting.
In 2020, Alberto introduced a new line of IGT wines with the Alpi Retiche "IM" - I am - series. Through these wines, he has sought to create a personal and distinctive wine, anchored in environmental sustainability. The immeasurable value of winemaking knowledge, handed down through the generations, combined with skills of the winemaker and the adoption of modern technology, has enabled the creation of the red IMperfetto, the rosé IMpallidito and the white IMpaziente.
"My earliest memories
are of myself here,
among these vines"
"My earliest memories
are of myself here,
among these vines"