Per accedere alla nostra cantina ed alla nostra sala degustazioni, sarà necessario prendere visione obbligatoriamente dell'INFORMATIVA CLIENTI in relazione al COVID19.
To access our cellar and our tasting room it will be necessary to view the CUSTOMER INFORMATION in relation to the COVID19.
Der Besuch unserer Weinkellerei und unseres Degustationssaals setzt voraus, dass die KUNDENINFORMATIONEN zu COVID-19 zur Kenntnis genommen wurden.
V.S. Grumello Vigna Le Prudenze DOCG
Our Le Prudenze vineyard rises between 450 and 650 m above sea level. At these altitudes the Breva (afternoon wind coming from Como Lake) completely dries the morning humidity created on the grapes during the night thus reducing to minimum the risk indexes of fungal diseases. The perfect integrity of the grape therefore allows for the over-ripening of Nebbiolo grapes (locally Chiavennasca) until early November, so that the concentration of sugars and the reduction of organic acids (especially Malic acid) give the wine tannic and velvety characteristics . The hearty dishes of Italian cuisine enhance the characteristics of this wine produced in less than 9,000 specimens.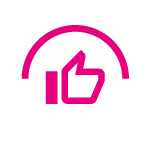 In case of bad weather we have ready solutions to protect your purchase or refund you
Description
Product Details
Data sheet
Grape variety

Nebbiolo (Chiavennasca) 100%

Production area

Common of Sondrio in the homonymus vineyards Le Prudenze

Yield per hectare

75 quintals

Harvest

First ten days of november

Sugar content

24 °babo degrees

Alcohol content

15,5 % vol

Total acidity

5,4 g/L

Residual sugar

Trace

Solids

28,5 g/L

Vinification

Fermentation with daily pump overs for 15 days, with subsequent malolactic fermentation

Ageing

24 months in oak barrels

Color

Ruby red with garnet reflections

Nose

Evident morello cherry with plum, undergrowth and tobacco finals

Palate

Dry and hot. The initially perceived softness balances the adicity and tannin

Food pairings

Finds its dimension with hearty dishes of Italian cuisine, such as noble poultry, roasts, game and hard cheeses

Serving conditions

To open an hour before in large glasses at 18 °C. Also available in 1,5 L cuts
Reviews