Per accedere alla nostra cantina ed alla nostra sala degustazioni, sarà necessario prendere visione obbligatoriamente dell'INFORMATIVA CLIENTI in relazione al COVID19.
To access our cellar and our tasting room it will be necessary to view the CUSTOMER INFORMATION in relation to the COVID19.
Der Besuch unserer Weinkellerei und unseres Degustationssaals setzt voraus, dass die KUNDENINFORMATIONEN zu COVID-19 zur Kenntnis genommen wurden.
V.S. Grumello DOCG
It was 1986 when Alberto Marsetti at the age of only sixteen decided to found his winery by placing his first label on the market, namely Valtellina Superiore docg Grumello. Only from the best Nebbiolo grapes (locally Chiavennasca) scrupulously selected and harvested manually in our vineyards borns Grumello. Thanks to the vinification and traditional aging in Slavonian oak barrels, this wine is characterized by a bouquet of red-berries and spices and by a great versatility, which allows it to be used at 360 ° in national and international cuisine.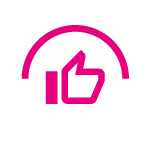 In case of bad weather we have ready solutions to protect your purchase or refund you
Description
Product Details
Data sheet
Grape variety

Nebbiolo (Chiavennasca) 100%

Production area

Sondrio

Yield per hectare

75 quintals

Harvest

Last ten days in october

Sugar content

23 °babo degrees

Alcohol content

14,5 % vol

Total acidity

5,16 g/L

Residual sugar

0,8 g/L

Solids

29,9 g/L

Vinification

Fermentation with daily pump overs for 12 days, with subsequent malolactic fermentation

Ageing

Aging 24 months in oak wood

Color

Bright ruby

Nose

Bouquet of berries and spices

Palate

Juicy acidity and very lively tannins. Velvety final notes of licorice

Food pairings

It is a wine wide versatility that can be used at 360 ° in national and international cuisine.

Serving conditions

To open an hour before and serve in medium-sized glasses at 16-18 °C. Also available in 1,5 L cuts
Reviews