Per accedere alla nostra cantina ed alla nostra sala degustazioni sarà necessario prendere visione obbligatoriamente dell'INFORMATIVA CLIENTI in relazione al COVID19.
To access our cellar and our tasting room it will be necessary to view the CUSTOMER INFORMATION in relation to the COVID19.
Der Besuch unserer Weinkellerei und unseres Degustationssaals setzt voraus, dass die KUNDENINFORMATIONEN zu COVID-19 zur Kenntnis genommen wurden.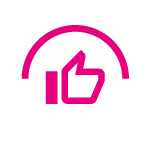 In case of bad weather we have ready solutions to protect your purchase or refund you
Gift card Didactic Harvest
Gift card to give all those who want to live the thrill of picking grapes even for just one day, living the day like a true "vigneron".
The people who receive it will be able to spend a pleasant day during the harvest period, deepening everything concerning:
the vinification process and the different stages of the harvest
notions on grapes born from Nebbiolo of Valtellina vine
informations on the culture of wine and ancient and modern harvestinig techniques
Find all the details of the day in "Didactic harvest"

ATTENTION: to give the gift card you must register with an account before purchase
Description
Our oenologist will be available for the whole day leading the participants in a way of in-depth analysis of the transformation of grapes into wine. Everything will be enlivened by a picnic in the vineyard with 0 km Valtellina products and by the tasting of all our magical wines. In memory of the beautiful day spent together, each participant will be given a bottle of Valtellina Superiore docg Grumello.
---
Would you like to give the "didactic harvest" Gift card?
You can buy the Gift Card and when you want you can send it to someone (for the holidays, for a birthday, etc.)
To do so, enter in your account area and go to the "Gift card purchased" form, where you will see a series of fields to fill in.
To send each code (linked to the purchased card):
Enter your name
Enter the email of the person to whom you want to send the Gift Card to
Enter the name of the person who will receive it
Write your personalized greeting message
When everything is ready, send the Gift Card with the button card_giftcard
As soon as the green confirmation message appears, the designated person will receive an email alerting you of your gift
Reviews