Per accedere alla nostra cantina ed alla nostra sala degustazioni, sarà necessario prendere visione obbligatoriamente dell'INFORMATIVA CLIENTI in relazione al COVID19.
To access our cellar and our tasting room it will be necessary to view the CUSTOMER INFORMATION in relation to the COVID19.
Der Besuch unserer Weinkellerei und unseres Degustationssaals setzt voraus, dass die KUNDENINFORMATIONEN zu COVID-19 zur Kenntnis genommen wurden.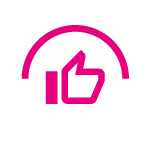 In case of bad weather we have ready solutions to protect your purchase or refund you
Didactic harvest
You will be notified by e-mail as soon as we activate the reservations for the dates of the didactic harvest.
Fill out the form with your address now, we will use it to notify you when the time comes!
---
Package starting from 65,00€
Minors not allowed. Animals not allowed.
FILL OUT THE FORM:
Description
9:00 a.m.
MEETING
At via Scarpatetti 15 in Sondrio
N.B.: not reachable by car because Limited Traffic Zone and therefore it will be necessary to park in via Largo Pedrini at the underground parking of the GARBERIA shopping center. In any case, parking is included in the package rate (offer valid from Monday to Saturday; on Sunday parking is closed, but surface parking spaces throughout Sondrio are free).
9:30 a.m.
TRANSFER ON FOOT TO THE CITY VINEYARD
After that in via Scarpatetti each participant will have received the necessary material for the harvest (scissors and baskets). The transfer on foot will take about 3-4 minutes of non-tiring walking.
Until 12:00 a.m.
HARVEST ACTIVITIES
During the harvesting activity, the participants under the supervision of the oenologist and a geologist will be able to learn about the vine varieties present and be informed about the agronomic activities in the vineyard (soil characteristics, agronomic operations etc. etc.).
In addition, the grapes harvested (in boxes) exclusively manually will be given to the winery by the participants themselves. For safety reasons it will not be possible to enter in the cellar, as fermentation being an exoergonic and exothermic reaction releases a huge amount of CO2 which could cause fainting or suffocation.
From 12:00 a.m. to 1:00 p.m.
PIC-NIC IN THE VINEYARDS
Lunch will be provided by Il Salumaio of Sondrio and will consist of sandwiches/panini stuffed exclusively with 0 km Valtellina products, water and apples from Valtellina. Included in the packed lunch there will be (without limits) the red wine DEL NOS, obtained from second pressing of the DOC and DOCG.
From 1:30 p.m.
WINE TASTING
Following the pic-nic the participants will be transferred to the wine tasting room at Vicolo Orti (3-4 minutes on foot) for a tasting of 5 wines, namely:
Rosso di Valtellina DOC
V.S. Grumello DOCG
V.S. grumello DOCG Vigna Le Prudenze
Alpi retiche rosso IGT Imperfetto
Sfursat di Valtellina DOCG
4:00 p.m.
CONCLUSION
The day ends. Each participant will be given a bottle of V.S. Grumello docg in memory of the day spent in the vineyard.
Remarks
The tour will be confirmed only upon reaching a minimum of 4 people with a maximum of 20. Reservations are required at least 48 hours in advance.
WARNING: based on weather conditions (harvesting only without rainfall), reservations may be subject to changes, so they can slip up to the first available day (depending on weather conditions and availability of seats). In these cases the company will communicate the change of the date or will refund the fee.
Suitable footwear (trekking or boots) are required for the context.
N.B. Possibility to buy wines directly in the cellar
Animals are not allowed.
Reviews